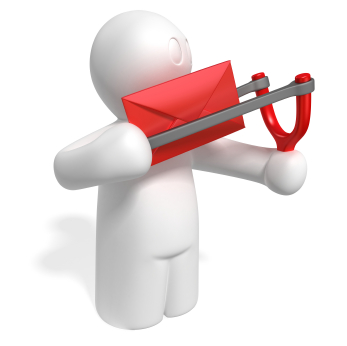 Tips For Improving Your Stats
Improving your response rate, lead conversion, and sales via email marketing is very important, otherwise there would be no effort or emphasis upon this valuable email marketing activity. To help improve email marketing performance, here are some useful tips you can employ.
Would you believe? Go ahead and be plain, looking a little boring.
For the subject line of the email, don't buy into the habit of selling; Tell them what is inside the email.
Getting past spam filters is integral to effective email marketing. People are avid at filtering out spam, and so are email inbox systems. Avoid using keywords or phrases that are known to be spammy, and never use CAPS. A quick visit to your own Spam folder in your email can educate you enormously.
Old lists often have many invalid addresses, hard bounces, and indicate a need to implement a control system to keep your email list up-to-date and accurate. There are many people who will change their email accounts every few months.
Keep in regular contact, at least once per quarter, so you keep your email list as up-to-date as possible. As well, this encourages maintaining the relationship with your email marketing list customers/audience.
A soft bounce typically indicates an email address is temporarily unavailable. It could be someone on vacation, or a full inbox. Keep these and try them again at a later date.
A hard bounce is a failed email delivery. Often it is a non-existent email account, or an incorrectly typed email address entered when someone became a subscriber. It's also possible that it is a spam filter rejecting the email.
When email recipients receive an email and they click the "This is spam" button it creates an abuse record. This will happen when someone in your audience doesn't remember you. Ensure you have your From and Subject complete with your company name so they will recognize you.