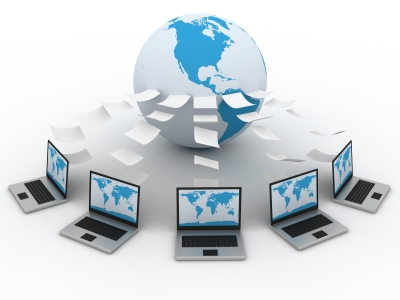 If you use email as part of your marketing strategy, deliverability is probably among your top concerns. After all, emails need to arrive in the inbox before they can effectively generate leads. Unfortunately, there are a few gaffes that can cost you when you send your next email marketing message. Here of the top three mistakes.
1. Sending to an Old List
We know it's tough to let go of people on your email list but the consequence of sending to people who haven't heard from you in over six months is quite severe. If you email 1,000 people and two hit the "Report Spam" button, the odds of your other emails being delivered drops drastically. Yes, it's that serious! The 0.1% industry guideline is mandated from ISPs and burdened by email service providers.
To overcome this, do NOT email people you have not had recent contact with (we're talking longer than six months). Email permission typically expires after about nine months and spam complaints go up exponentially after six months. Alternatively, you can use a reconnect campaign via direct mail like a postcard or letter to help "ignite" their permission again. Permission is key.
2. Sending the Wrong Message at the Wrong Time
Over the years, small business users grow comfortable sending to their entire list. This can irritate recipients who don't want every single announcement from your business. What do these people do when they receive a poorly-targeted/timed message? They unsubscribe and report spam. Tough love, eh? This isn't the time for list scrubbing – it's the time for targeted, segmented and truly relevant messages to be delivered to your recipients.
The solution is to narrow your broadcasts to smaller groups in your database. Leverage technology that allows you to segment the interest, needs and previous activity of your subscribers so you only send to the ones who expect your email and are interested in getting specific and targeted information from you.
3. Infrequent, Inconsistent Contact
Similar to above, sending infrequent, unexpected emails to your subscribers can be just as damaging as sending too often. Email recipients often expect to be notified on a monthly basis, maybe more or less frequent depending on your expectations when they opted-in. Exercise discipline when maintaining a quality email relationship with your subscribers.
If you plan on changing your email delivery schedule, let them know. Some marketers allow subscribers to self-segment into "Daily," "Weekly" or "Monthly" communications. This reduces spam complaints and allows recipients to receive messages when they want them (not when you do).
A Costly Mistake
The cost of making these email mistakes will vary by the type of business you have. Undoubtedly, it will often cost you valuable email relationships as people unsubscribe. If you don't adhere to best practices, your email service provider could drop you for spam.
There is a laundry list of to-dos and don't-dos out there but it really comes down to one thing: respect. Respect your subscribers' needs and interests and they will reciprocate. These top three mistakes small business email marketers do are often overlooked until after they've shot themselves in the foot. Consider this advice before you send your next email marketing broadcast.